Who We Are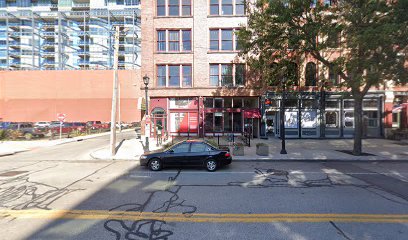 At the Law Office of Kordic & Braun, we handle cases nationwide and we are based in Cleveland, OH. As the first law firm in Cleveland, Ohio to focus exclusively on Social Security disability claims, we are uniquely qualified and specially trained to represent you in your Social Security disability matter. We have represented the disabled in 42 states and territories.
Our law office is home to some of the most highly skilled Cleveland Social Security disability lawyers. Each is committed to providing you with the compassionate, competent representation that you should expect from your attorney. We have a winning track record and have helped numerous clients successfully collect the benefits that they deserve.
What We Do
Our law office exclusively handles Social Security disability claims. We represent clients in all parts of the disability application process, including appeals. We won't reject your case simply because it may seem difficult to win. If you are qualified for disability benefits under the law, we will fight to help you get the benefits that you deserve. We are also highly qualified to represent retired teachers and state workers.
How Are We Different
There are hundreds of Social Security disability attorneys across the state. At times, it can seem difficult to differentiate between them. Our office is different from many other Social Security disability attorneys in a number of ways.
First, our office exclusively handles Social Security disability cases. We have a proven track record of success that spans over 30 years. Few law offices in Cleveland can claim to have the knowledge that we have concerning Social Security disability cases, and no other office can claim to be the first law office to exclusively handle Social Security disability claims.
Our attorneys are also committed to putting the client first. We don't have generalized formulas that we apply to every case. We recognize that each case is unique and that each client is an individual. We are dedicated to providing the type of service that you need in your case. We will work with you to find the strategy that best works for you and will stay with you until your case is successful.
Contact Us
If you are interested in applying for Social Security disability benefits, contact our office today to schedule a free initial case evaluation. Your consult is free and you never pay unless our attorneys win your case. Our experienced Cleveland Social Security disability lawyers are on hand to serve your needs and to ensure that your claim is successful. Contact Kordic & Braun today at 1-800-621-0899.